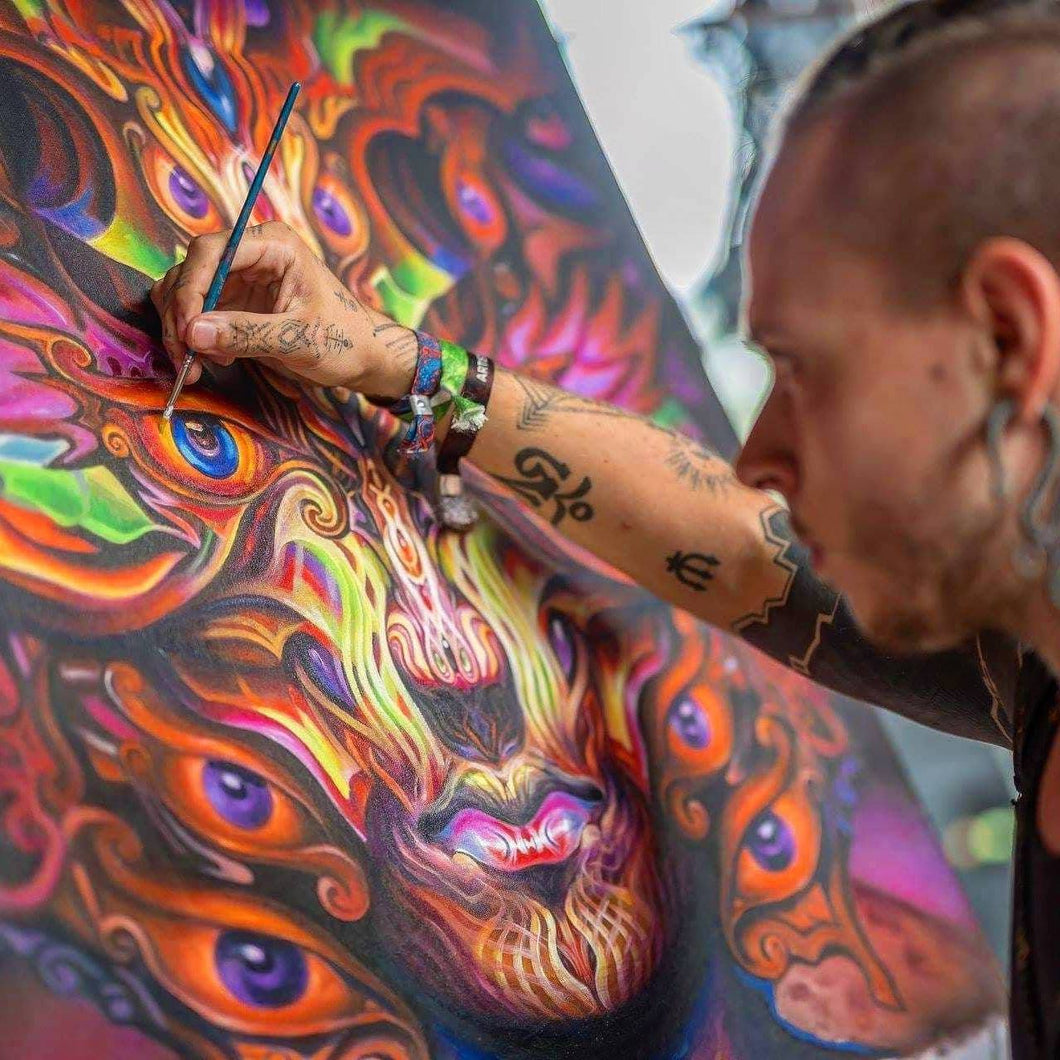 Transformational Art and Creativity Coaching with Jake Kobrin
Regular price $444.00 Sale
Transformational Art and Creativity Coaching with Jake Kobrin
Jake Kobrin would like to offer deep healing around your inner dialogue and self empowerment as an artist! Join Jake on a transformative journey to creative empowerment and mastery through his monthly one on one coaching programs. 
Jake wants to remind you that there is nothing to do, there is nothing to become; that creativity is as fundamental to your being as breathing. You already are the visionary you wish to be, if you can allow yourself to move past your blocks and let the visionary inside of you shine through!
Jake will teach essential techniques and tools and bring to the table a lifetime of experience as a professional and world renowned artist and teacher as well as meditations and inner processes that students can use to clarify what they see in their minds eye and how to translate it into works of art. This coaching program is suitable for artists of all types and all levels!
Testimonials
"Jake is a beautiful human being, present, creative, loving. He knows how to listen & communicate clearly. He shares all of himself, holding back nothing of what he knows, also knowing what to share and when. He is humble in his endeavours, yet self empowered, growing daily & each moment. He is also empowering to others, as he sees and acknowledges the creative potentials in all humans." - Tesfalem Cruz
"Jake is an exceptional visionary artist, kind and humble, intelligent hue-man, lead by his heart, and well versed in traveling the inner and outer realms of this world. He creates a space of openness, safety and inspiration for those who wish to venture with his guidance in exploration of the artistic process and to express their inner movements on paper or canvas. Non judgemental, encouraging, playful. Whether you are a beginner or advanced in your study / expression of the visionary arts, Jake will surely lead you to a world of discovery and you will be amazed by yourself." - Eva Aourah
"Generally it's better not to have big expectations about workshops, but I had some for this art retreat with Jake. I wasn't disappointed! Jake gave tools (guided meditation, techniques, etc.) to connect with creativity and to trust myself again (25 years without drawing/painting). The experience went beyond enjoyment! I felt happy, then frustrated, then happy again, in a meditative happiness. I felt reconnected again with my true self." - Mee On
This coaching program is created with the intention to spark your creativity, to get you lit up, and inspired again! We will explore what is blocking you, and how to overcome this. It will be inspiring, challenging, and transformative. 
Are you too self-critical of your artistic endeavors?




 

Do you struggle with expressing your true, authentic creative voice?




 

Do you want more confidence, focus and creative freedom?
Do you hunger for deeper mastery of your creative work? 
If so, artist coaching and mentoring might be for you.
Package prices and availability:
Coaching sessions are $150 per hour. We will meet for one hour each week at a regular time with homework throughout the week. 
The more time you book, the more discounted the rate. 
The minimum coaching package is available for one month, at $444. (A $600 value)
Three month coaching packages are available for $1111. (An $1800 value)
Six month coaching packages are available for $2000. (A $3600 value)
The Intensive One-On-One Painting Mentorship Program
A special painting mentorship program which includes a wealth of hands on painting instruction and tutelage, which includes a 3 hour meeting per week, is available for these packaged prices:
This is only available for one or two students per trimester.
1 month intensive mentorship program: $1700 (An $1800 value)
3 months intensive mentorship program - $5000 (A $5400 value)
6 months intensive mentorship program - $8888 (A $10,800 value) 
"The object isn't to make art, it's to be in that wonderful state which makes art inevitable." - Robert Henri
To ensure an intimate environment and that all students receive the attention they deserve, this course is only available to a very limited number of students! 
Register now before it's too late!