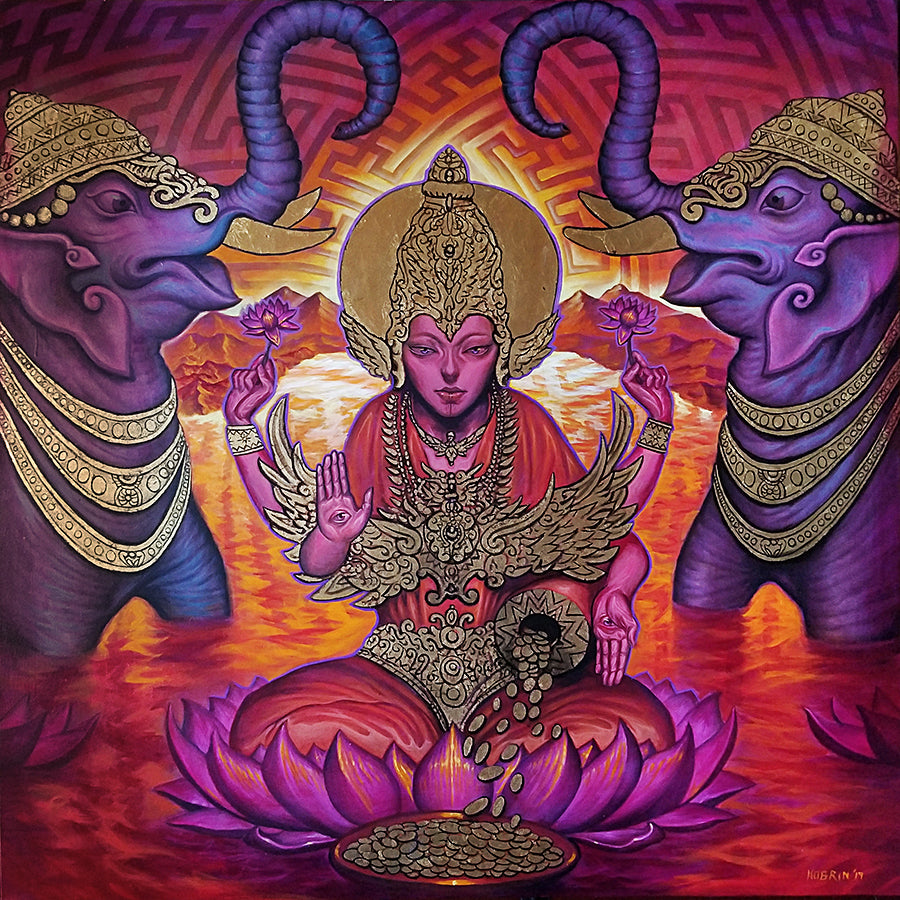 LAKSHMI LTD EDITION Gold Leaf Embellished Canvas
Regular price $777.77 $555.55 Sale
LTD Edition of 33 copies! A full sized hand embellished canvas print with gold leafing. Every copy is signed and numbered. 
Lakshmi is the Hindu Goddess of Wealth, Abundance, and Prosperity. I created this painting of her in devotion to her in order to open a channel through her for more abundance in my life and in the lives of others who see this painting. And it's been working! An image of Lakshmi in your home or business is believed to be an auspicious symbol, promoting good fortune financial, spiritually, and emotionally. This image can be used in meditation along with her mantra OM SHRI MAHALAXMI NAMAH to help attract abundance and fortune in business, finances, relationships, health, and more. 

Original medium: Acrylic and Gold Leaf on Canvas, 36x36 inches.