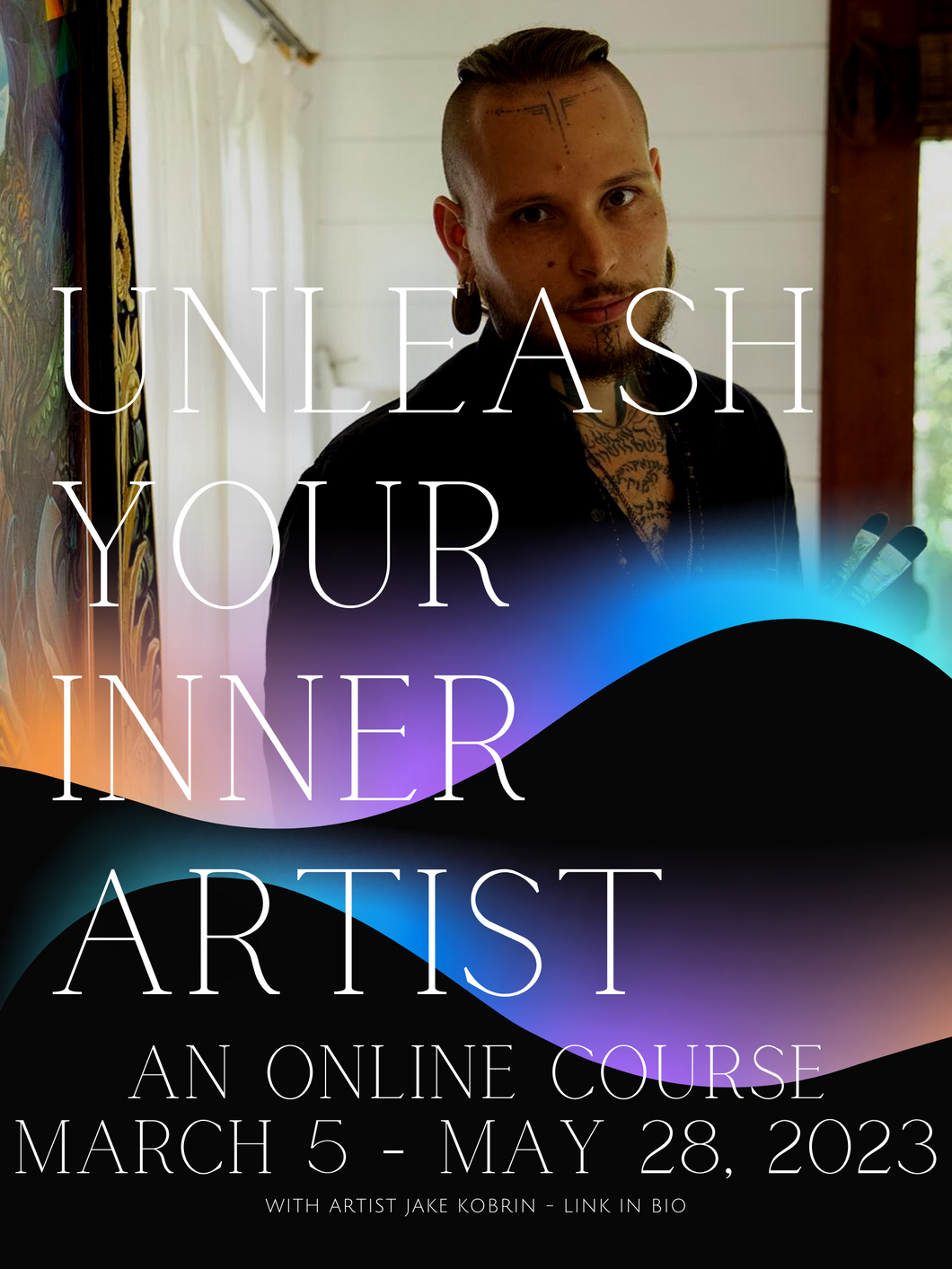 Early Registration Unleash Your Inner Artist
Regular price $666.00 $444.00 Sale
Early Registration for Unleash Your Inner Artist 2023.
Are you ready to unlock your true creative potential and tap into the power of your inner artist?
.
Do you want to feel supported or more active in your creative pursuits?
.
Do you want to learn techniques from world-renowned professional artists to transform your life?
.
If so, you will want to take advantage of this amazing online course, led by Jake Kobrin and special guest facilitators, based on the renowned book The Artist's Way by Julia Cameron.
.
This 12-week course will teach you how to get past your inner critic and get into a creative flow. It's not a painting workshop but a unique program to help you realize your full creative potential, regardless of the art form of your choice.
.
This course is designed to inspire you and get you back in the creative groove, no matter how experienced you are. It's your chance to learn from master artists and become your most creative and empowered self.
.
Every week, you will hear perspectives from world-renowned artists and receive guidance on becoming the abundantly creative person you were born to be. You will explore what is blocking you and learn how to overcome it. It will be inspiring, challenging, and transformative.
.
Register today! Link in bio! Featuring Jake Kobrin, Android Jones, Luke Brown, Martina Hoffmann, Carrie Ann Baade, Caren Chroma, Kristen Kreatress, Paul Masvidal, Morgan Sorne, Chet Zar, Marya Stark, and more! 
.
An early bird price of $444 is available for a limited time.
.
Begins March 5th, 2023.